26 Spoorweg Street
Brits
NW
Tel: 081 252 5821
081 737 8316
081


GUARANTEE
CONTACT US
Brits Auto Body cc 2000/056614/23 | Tel: 012 252 0220 Fax: 012 252 2613 | rui@britsautobody.co.za
Your Vehicles
Restoration Story?
We start the process off by inspecting your vehicle, this will involve photographs; detailed investigation of affected areas; list of damaged parts and the insurer you are listed with. The information we acquire is used to create a formal quotation with accurate prices for the parts that need to be replaced and for work that needs to be done on the vehicle.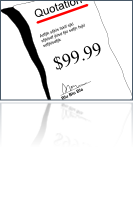 We offer our clients live quotations. Our vehicle assessors will draft a quotation based on the damage your vehicle has sustained. These drafts are compiled using a system that links to all car manufactures as to get the most accurate price for the parts that your vehicle needs.
The quotation is sent to your insurer and once approved the booking in process can begin. A date that suits you will be used for your booking.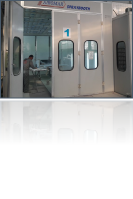 Your car, once booked in, is put into our production line starting with Stripping and moving on to Repair & Replacement then followed by Prime & Paint and finally ending with Assembly & Inspection.
The equipment we use to repair your vehicle is kept up to date and maintained regularly to ensure the most accurate result possible.
After the inspection is done by our initial assessor the vehicle is then signed off and quality assured. You are then contacted and the delivery process begins. Once you have inspected the vehicle and are happy the final excess payment is made (if any).
We only use the best materials that we can get our hands on. The paint job your car will receive is one of a kind and comes with a 5 YEAR GAURANTEE !